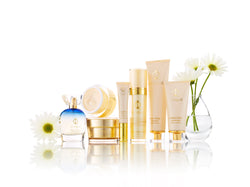 Schique
Schique's Complete Collection
This is the Ultimate Complete Collection of Schique's Skincare line. 
Included in this package is our 
HYDRA GLISTEN REVITALIZING MIST
INSIGHTFUL CONTOUR EYE CREAM
INTUITIVE RESTORATION RENEWING MASK
LUMISTONE HYDRATION FACE MOISTURIZER
BRILLIANTLY FIRM FIRMING SERUM
RADIANT GLOW DAILY FACE SCRUB
PURE CLARITY DAILY CLEANSER
This Collection is perfect for anybody who wants to use all of our products for that perfect radiant glow. Ladies this will get you the results that you want and need.